Faulty toilet fill valve
Submitted by DavidLawson on Thu, 11/11/2010 - 21:58.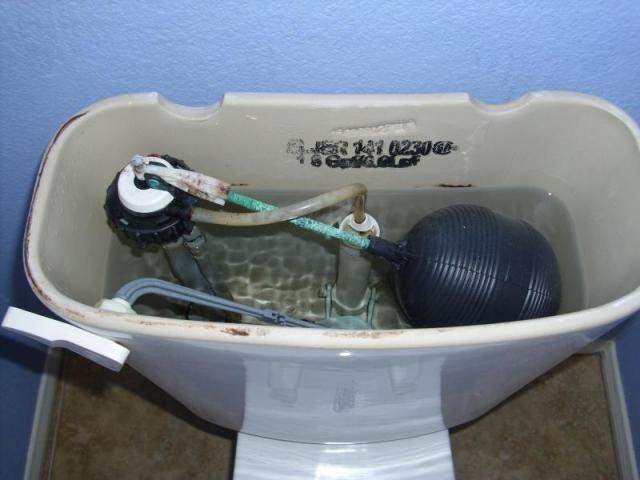 This fill valve is leaking on the top end and is continuously running. While the toilet was silent, there was movement of water in the bowl and the presence of water spraying out of the top of the valve. This indicates a faulty toilet fill valve.
Posted in